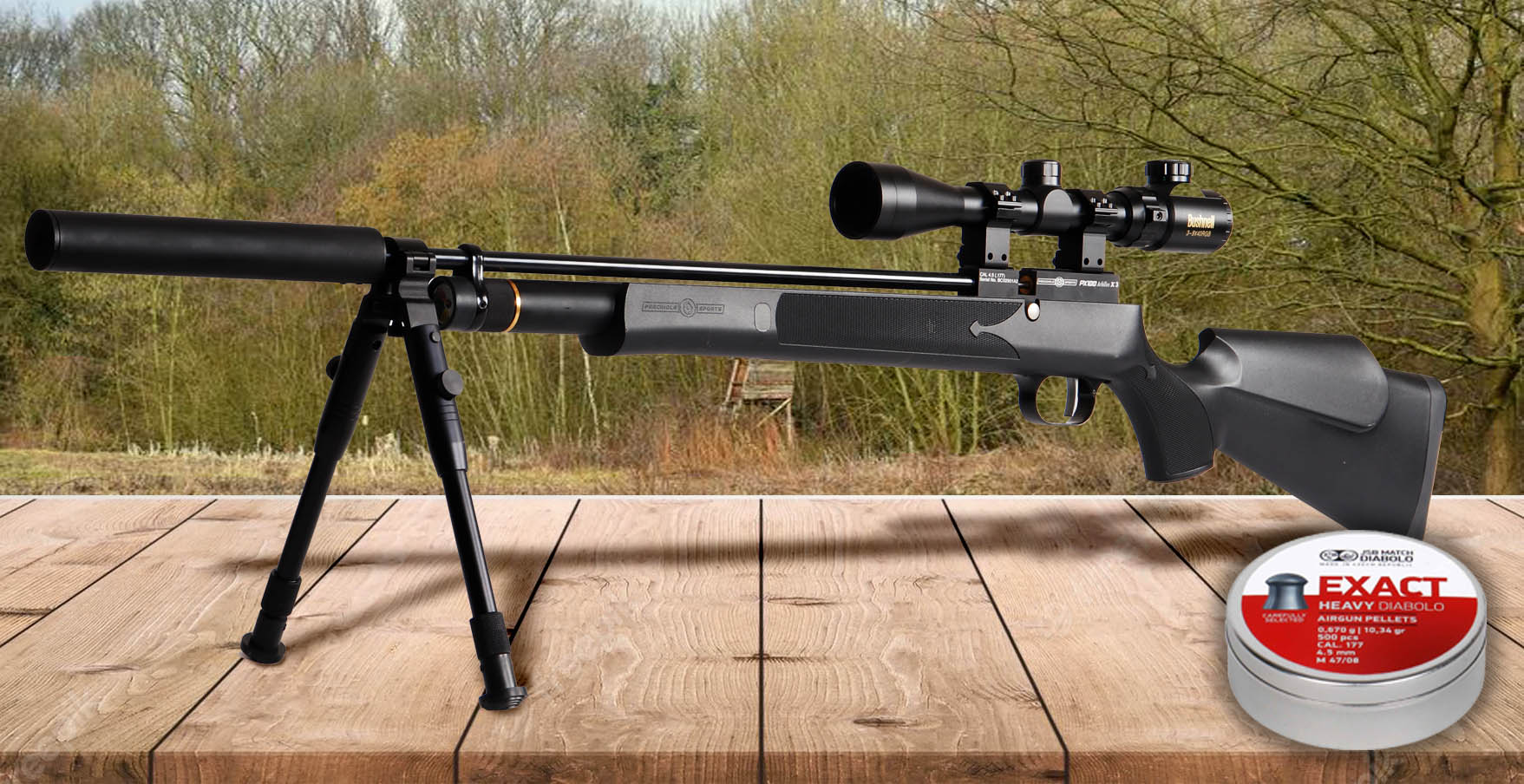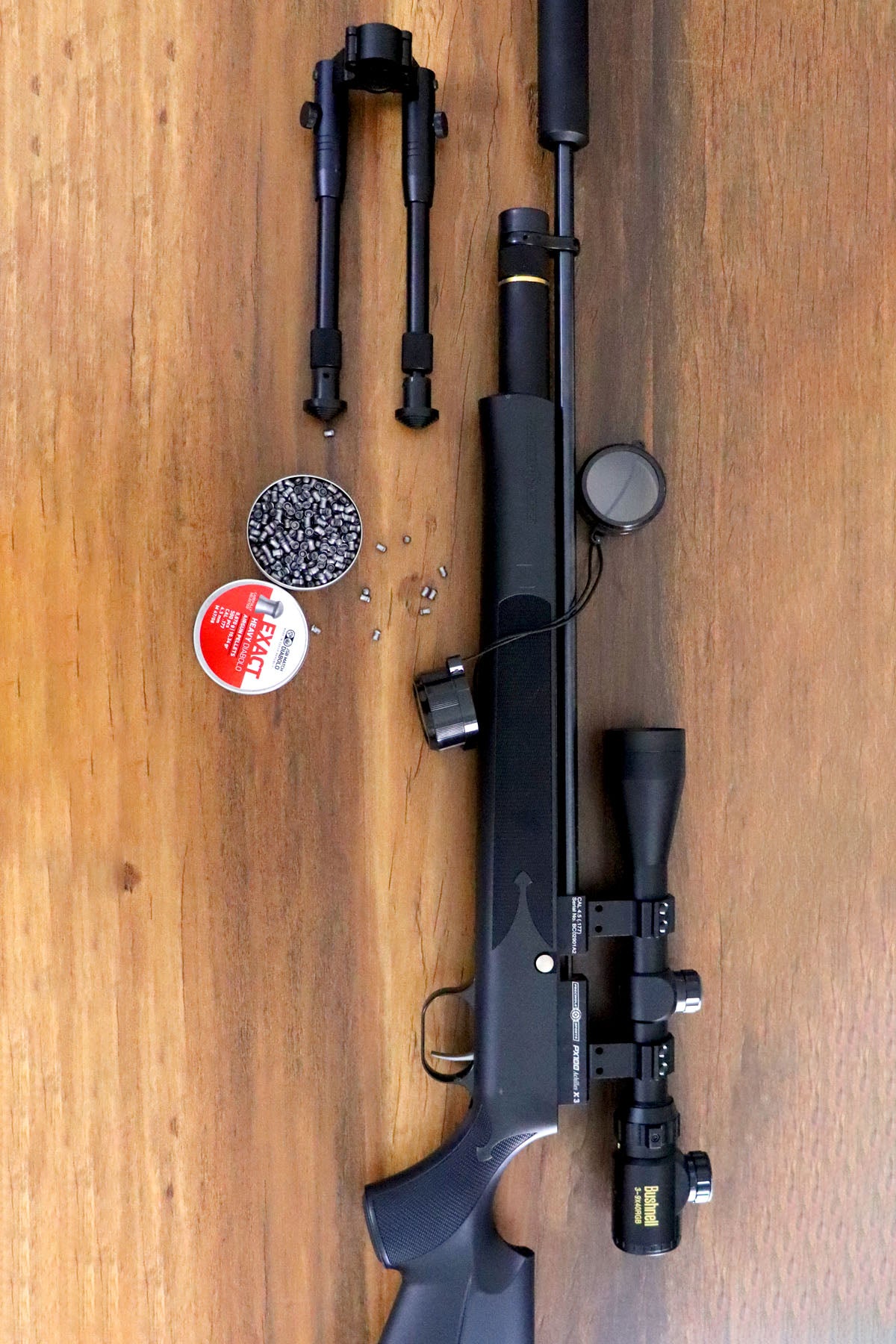 PX100 Achilles X3 + Bushnell 3-9x40 + Atlas Bipod + JSB Diabolo 10.34gr
PRO - GUNNER COMBO
At just Rs.39,999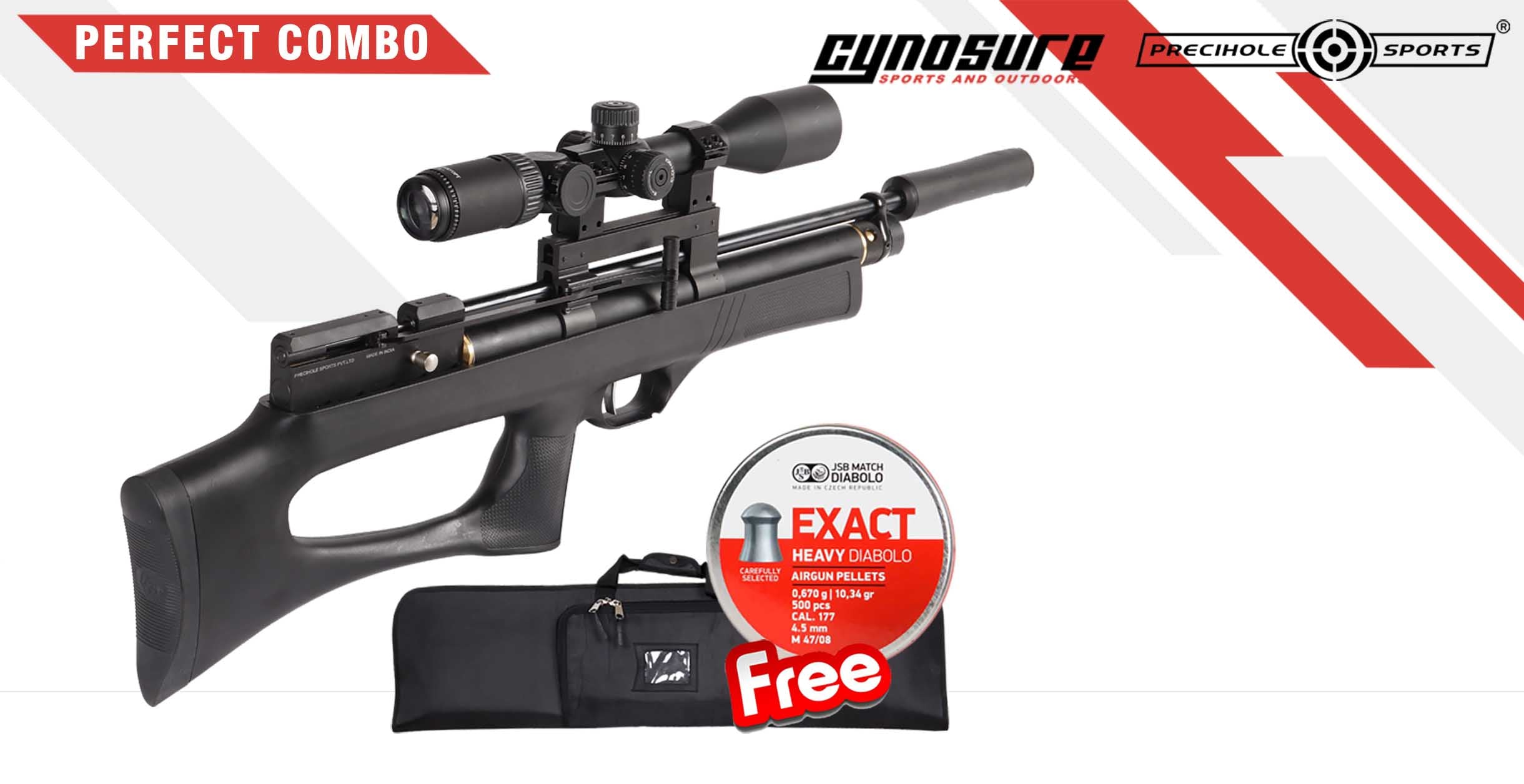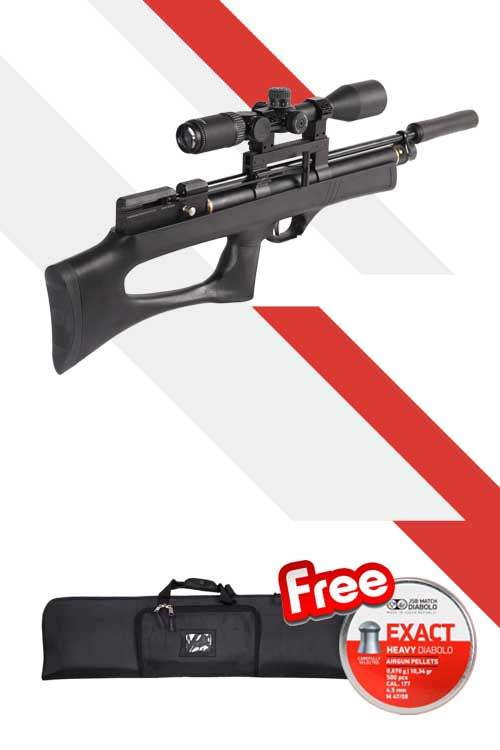 PX120 Minotaur + Discovery 4-16x42
PERFECT COMBO
At Just Rs.49,999

Gamo
Illuminated Red Dot Sight
Most wishlisted product, the Red Dot is now back in stock.


Precihole Sports + Bushnell
Top selling combo.
PX100 Achilles X3 and Bushnell 3-9x40
At just Rs.37,999


JSB Pellets
Precision Ammunition for all your shooting needs.
Carefully selected seemless pellets

H&N Sports
Slugs now available in 0.177cal/4.5m
13gr | 16gr | 20gr


Apolo Pointed Superpower
Power to take down even the mosnter.
13gr / 0.84g
BESTSELLERS!
Check out the products people are buying the most.
Newly Added
New products and fresh stocks
Enhance the
game
Choose from a wide range of accessories and take your shooting experience to the next level.
Shop Categories
Great Savings on all products
Vintage Most Wanted
Veterans' all-time fav, one of the most desirable air rifles with bolt action and regulated power.







Benjamin Marauder
Rs. 90,000.00
/
Save Rs. 5,000.00


Precision Accessories
Bipods
Bipods are valuable accessories used by hunters to enhance stability and accuracy while shooting. Bipods stabilize the rifle by providing a firm base of support and alleviate some of the physical strain associated with holding the rifle in position for extended periods.
Shop Now
Precision accessories
Peep Sights
Peep sights, also known as aperture sights, are commonly used in target shooting disciplines to enhance accuracy and consistency. The small aperture of peep sights helps reduce aiming errors caused by factors such as parallax and inconsistent eye placement.
Shop Now

Get your weapon serviced.
Now you can easily request the service for your weapon from your home, no need to worry about searching for a place to get it serviced. Just raise the request from our Service Request tab, fill in your details and Voila! Our experts will get in touch with you in no time.
Submit request


Need your scuba tank refilled?
Now get your scuba tank refilled with the ease of online shopping. Submit your request and we'll help you out with the process.
Submit request

Let customers speak for us

Safe Target Shooting Practices:
Ensuring Responsible Fun
Target shooting can be an exciting and enjoyable activity that allows individuals to hone their marksmanship skills while enjoying the great outdoors. However, it's crucial to prioritize safety at all times when engaging in this sport. By following a few essential guidelines, we can ensure that target shooting remains a safe and responsible endeavor for everyone involved.
Learn more
Contact Us
Got a query about your order or a product? Fill the form below and we'll get back to you in no time.
Store Address
D11, Millat Enclave East, Civil Lines
Aligarh 202001 UP
Opening Hours
Sunday to Thursday and Saturday
10am - 6pm
Friday Closed
Store ratings as per Google
Best online airgun store
Best of all online airgun store I have ever seen thank you Cynosure Sports
The best online store for Air guns and accessories.
I bought gun and pellets from them and got it in a week. Good customer interaction too. Thanks Cynosure Sports.
Cynosure the most helpful firm towards it's customers.
Love the caring attitude of the folks at cynosure. Service is of high standards and quick. Very reliable. Thank you folks. 🙌
Amazing experience
They delivered the product very fast. It was my luck to visit their website and order the product. They fulfilled my dream. Also, prices are very less compared to others.
Genuine company
Great service experience with CYNOSURE.COM just go with guys it's really trust worthy